Archive for the 'Jose Mourinho' tag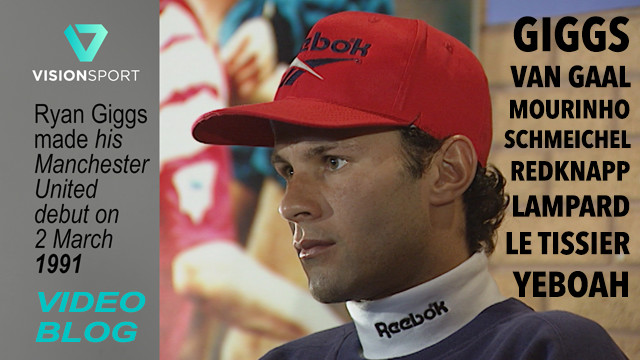 Quite frankly, the possibility of Chelsea failing to sign John Terry up for one more season at least, in my opinion, is more staggering than sacking Jose Mourinho. Loyalty is only ever one big pay cheque away from being discarded by the majority of professional footballers these days. But love him or hate him, JT has been a colossal leader down at the Bridge.
The Blues are again revealing shades of the embarrassing lack of respect they showed another of their heroes a couple of seasons ago when Frank Lampard was discarded before his sell by date. Calling time on club heroes is never easy and the great managers have always known when to move their legends out of the spotlight.
But surely clubs that make millions in TV money and the globalisation of their brand, thanks to long-serving players like Terry and Lampard, owe them the benefit of the doubt in the twilight of their careers. Not least because their experience and influence is priceless when you are building a new team.
The truth is that the financial men, who control the purse strings, are often just as fickle as the fans, who give players abuse because their knowledge of the game is limited to ill-informed pub banter and failure to recognise talent when it is staring  them in the face.
One of the most popular clips in my company's vast football archive was filmed 23 years ago at a Fans Football Forum hosted by West Ham United, when Harry Redknapp was given abuse by one outspoken regular at Upton Park. The old Iron insisted Lampard junior was wrongly being selected ahead of Scott Canham, a player who be long forgotten were it not for his starring role in our famous YouTube clip.
There are some players who demand respect from their clubs and fans because their loyalty and outstanding service is unquestioned. Take Ryan Giggs for example who has served Manchester United as man and boy for nearly a quarter of a century. There was never any danger of  Manchester United abandoning Giggs at the end of his playing career. Not while Sir Alex Ferguson was in charge.
Consequently, Giggsy played until he was 40 and his subsequent stints as caretaker boss and assistant manager has seen him chalk up a quarter of a century at Old Trafford. On 2nd March it will be the 25th anniversary of his United debut back in 1991.
While certain sections of the media maliciously suggest there's no love lost between the manager and his assistant, the truth is Louis Van Gaal has shown great respect to Giggs. LVG has repeatedly said he's preparing Giggs for the top job. And that brings me to the hottest topic of all for the biggest club in the world.
Who will be manager at Old Trafford next season?
Personally, I find it hard to understand why Giggs is not being taken more seriously as a coach who could take the reigns at Old Trafford. With the world's media heralding Pep Guardiola as the messiah who will arrive at Manchester City in the summer to create a new dynasty to emulate the one he started at Barcelona, it's worth remembering that he was a gamble when he was originally given his big chance.
Guardiola was the manager I desperately wanted to see succeed Van Gaal at United when the time was right. But that of course will never happen now that he's shown his colours and opted for the Etihad. Meantime, the media abuse being served up for Van Gaal is nothing short of scandalous.
We do not have to be rocket scientists to know that for a long spell this season United's football was quite simply boring.  Paul Scholes has said it. Rio Ferdinand has said it. Michael Owen has said it. Just about every pundit on television has said it. But that does not give the media a licence to make up stories because they think they know the solution. And then lambast their target when he refuses to dignify their agenda by playing ball.
Jose Mourinho was prematurely driven out of his second spell at Chelsea when the media spotlight on his mistakes burnt so brightly that Roman Abramovich pressed the panic button. Now those same media sages have basicaly decided "Mourinho is the only man who can save United from oblivion."
The problem is the media do not really care what the truth is and there are too many who peddle fiction not journalism, in the pursuit of headlines to sell newspapers and hook an audience on radio, television and the web.
Mourinho stories premature
The media mafia decided months ago that Mourinho is destined for Old Trafford. And I'm not saying that won't happen, or that LVG will never get the sack. But the story and the season is still unfolding and it should be allowed to do so without the media having an undue influence on the outcome.
It is crystal clear that the mass media have overstepped the mark more than once by running premature stories about Mourinho and Manchester United.  Equally, it should be obvious that newspapers, radio and TV are all about ratings and profit. And it should also be recognised that far too often,  the pressure the media exert does get managers the sack – because the headlines do mobilise public pressure. That in turn makes more headlines. And that's why most clubs end up stuck in a never ending merrygoround.
My view is don't be surprised if Louis Van Gaal does see out the full three years of his contract. Equally, if United fail to finish in the Top 4 and don't win a Trophy either, the chances are the media and Jose Mourinho will finally get their wish.
Personally I'd like to see my Ryan Giggs get the top job at United when LVG does move on. Something I never imagined 23 years ago when I walked on the hallowed turf with Giggsy after he signed his first boot deal with Reebok.
I don't care which team you support, anyone who loves the beautiful game owes a huge thank you to long-serving Arsenal boss Arsene Wenger.
Whatever Jose Mourinho may think or say, deep down even Chelsea's maverick manager surely respects the outstanding contribution Wenger has made to the Premier League.
When the two men come face to face in the dugout at Stamford Bridge on Saturday, Wenger will be taking charge of his 1,000th match as manager of the Gunners.
It is an outstanding record that looked an impossible dream three seasons ago when his team were crushed 8-2 by Manchester United. It was a result that sparked a barrage of abuse from fans and so-called experts who called for his head. The way the man affectionately known as the professor has stuck to his guns and turned the cirtics around speaks volumes for his character.
Despite consistently losing his best players – Henry, Fabregas and most recently Robin van Persie – Wenger has never abandoned his purist principles in search of a winning formula based on an attractive passing game. For much of this season his team defied the odds by heading the Premier League, boosted by the outstanding early season form of Aaron Ramsey and new record signing Mezut Ozil.
The recent dip in form that has seen tomorrow's rivals Chelsea take up the running at the top, last month prompted Mourinho to describe Wenger as a "specialist in failure" after the Frenchman commented that anyone ruling themselves out of the title race was doing so out of a fear of falling short – a clear jibe at his opposite number at Chelsea.
It all adds extra spice to the latest Chelsea-Arsenal showdown, a fixture that has been dominated by the Blues during Wenger's resign with just four wins in 18 attempts home and away.
But the real achievement by Wenger has been the way he has changed the history of the club he has managed for close on 18 seasons. Not just with his trophy haul but by re-branding the Gunners image from 'boring, boring Arsenal" to one of the most attractive sides in European football.
Many fans were asking "Arsene who?" when Wenger was appointed manager on 30 September 1996. But the Frenchman is now hailed the club's best ever  manager and his 2003-04 Arsenal side were named the greatest in Premier League history after going for the entire season unbeaten, leading to their nickname The Invincibles.
Wenger's tenure at Arsenal spans 17 top-four finishes, 16 consecutive Champions League campaigns, two doubles, three Premier League titles, four FA Cup triumphs and six Community Shield appearances. So far his 999 games in charge have delivered  572 victories . . .  a win percentage of 57.3.
Critics will point to the nine year trophy drought that prompted Mourinho to muse: "I admire him and I admire Arsenal, because it's not possible to have 1,000 matches unless the club is also a fantastic club in the way they support the manager, especially in the bad moments and especially when the bad moments were quite a lot."
Wenger's legacy – and there is no reason why he can't carry on for a few more years – is that he  has become synonymous with the club, their move from Highbury to the Emirates Stadium and their brand of passing football.
The harsh reality of modern day football is that Arsenal's lack of silverware for nearly a decade leaves fans divided between those who still trust Wenger to deliver and those who have lost patience with his methods. But let us all pay the Frenchman the respect he deserves as he reached his 1,000 match milestone. The fact that he becomes only the fourth manager in English football to join this exclusive club, along with Dario Gradi and Manchester United legends Sir Matt Busby and Sir Alex Ferguson, tells you what a remarkable achievement this is.
Fitting then to leave the final word to Sir Alex because the pair, now friends, had an intense rivalry that included five years when they were not on speaking terms after a match at Old Trafford in October 2004 ended a record 49 match unbeaten run by Arsenal.
"I congratulate Arsene in reaching this momentous landmark," the Scot said in a statement issued on Friday by the League Managers Association.
"Having also reached the same milestone at one club, I cannot emphasise enough the level of dedication, resilience as well as sacrifice required and for that I have for the utmost admiration.
"Over the years we enjoyed some fantastic battles and you could say we had survived together and respected each other's efforts to play good football. I always enjoy watching Arsene's sides – Arsenal play the right way."
Ferguson, who retired last year after 26 years at United, said playing against Arsenal always presented special challenges "that I burned many hours over the years thinking about. Perhaps the biggest compliment I could give Arsene is that I could never be anything other than competitive with my rival for 17 years."
Jose Mourinho spoke from the heart on his return to Stamford Bridge when he declared: "I am sad that when I go back to Old Trafford Sir Alex will not be there any more." Whether or not, that sentiment is tinged by any disappointment that he was not offered the chance to succeed Ferguson, the truth of the matter is that Chelsea's new manager was summing up just why the Premier League needs him so badly.
Under the glare of the media spotlight it would be foolish to expect Mourinho to reveal any trace of remorse that it was David Moyes and not he who landed the top job at Old Trafford. And it was hard to defect any lack of sincerity when he insisted the Chelsea post is the one he really wanted because "it is my job."
What can not be disputed is that Mourinho is priceless to the Premier League, even if he is unable to pick up where he left off last time around by locking horns with his old friend and foe Sir Alex Ferguson. The Glaswegian's retirement merely underlines why the Portuguese maverick is so valuable to a League that has relied so heavily on the stature and gravitas of the departed Manchester United manager for so long.
Love him or hate him (and he has not been universally popular in Milan or Madrid), Mourinho is box office. Fergie has left a giant void that is near impossible to fill. But the returning Blues boss will do his best in his own special way and the media love him because his celebrity status embraces an even bigger audience than pure football enthusiasts. More than 250 of the world's media witnessed his return this lunchtime at a press conference broadcast live on Sky TV and TalkSport – proof in itself that the self-appointed "Special One" who now calls himself "the Happy One" is a ratings winner.
Whether or not he can emulate the success of his first stint in charge, there is no question that the managerial merry-go-round – that has left Arsene Wenger as the last man standing with more than three years experience in a Premiership hot seat – desperately needs Mourinho on board.
What may come as a surprise to some is that this time around we are witnessing a much calmer, more measured, mature Mourinho. There is still a glint in the eye and a swagger that tells you this guy means business and life will never be dull while he is back at the Bridge. The English game definitely needs him. But the big question is 'can he be successful second time around?'
In all honesty, it is hard to imagine Mourinho not winning silverware again. The difference this time is that expectations are higher than ever and the demands for instant results make it all the harder the longer it takes to deliver. Roman Abramovich has not been one to hang around whenever his managers fail to give him the trophies he insists upon and it would be interesting to see how the Russian copes if it takes time to re-gain the Premier League for example.
"In football, you never know, but I want to believe it's possible," Mourinho told the media hanging on his every word when asked if he could oversee a new era of glory.
This time there were no outrageous predictions or boasts, perhaps in anticipation that this time it will be much harder to exceed expectations. What was fascinating, however, was to witness the new Mourinho in action, dispelling myths and showing respect.
Avoiding barbed questions from journalists looking for a swipe at his former club Real Madrid, it was clear from the start of his second spell as Chelsea manager that this is a very different Mourinho. At 50 years old he is still young in management circles. But the brash upstart who achieved so much when he first breezed into the Capital nine years ago is now a much modified model. Not so easily sucked into delivering headline grabbing statements which will be frustrating for some.
Proving many of the so-called experts wrong, he resisted the opportunity to start the mind games early and take a swipe at any of his new rivals. On the contrary, he praised new United boss Moyes and  spoke highly of Manuel Pellegrini, the man destined to replace Roberto Mancini at Manchester City.  Equally, he refused to pass judgment on  his predecessor Rafa Benitez in a calm and measured performance that was respectful rather than provocative.
It was Mourinho the diplomat when he insisted reports that he fell out with Abramovich during his first spell at Stamford Bridge were wide of the mark. And it was encouraging  news for all Chelsea fans when he declared that he shares a common goal with the Russian "to succeed and have what this club wants which is stability." Now that really would be something special for Blues fans.
When Sir Alex Ferguson finally relinquishes the Manchester United hot-seat, and the frightening prospect for supporters of that happening in the next few days will be the biggest talking point in world football until the stock-exchange listed club make a formal statement, the greatest manager of all time must not be allowed to walk away from Old Trafford.
The Empire built by the Governor from Govan needs ongoing input from the man who created it, whatever the pundits and outsiders will have you believe. My firm belief is that there has to be a pivotal role for Sir Alex at the club once he steps down as manager.
The popular view among many so-called experts is that Ferguson will not want to replicate the disastrous scenario that followed the retirement of Sir Matt Busby. A catalogue of errors resulted in United being relegated to the old Second Division just six years after becoming the first English club to win the European Cup.
Not until well after Fergie's appointment in 1986 did the Red Devils finally end a 26 year wait to become champions of England for the first time since Busby's success in 1967.
But there is no comparison between the massive club that Manchester United have evolved into with the set-up that existed back in Sir Matt's day. What Fergie has created is a complex multi-layered pyramid that is too big for any mere mortal to walk into and take over single-handedly overnight.
At United's Carrington training ground Fergie has assembled a support system that is second to none. From the coaches and backroom staff to the top-secret medical science department that has helped guide players like Ryan Giggs and Paul Scholes to extended careers setting new standards in longevity.
The scouting network and youth academy that continually churns out youngsters with the pedigree, character and education to make the grade at the highest level are integral parts of the Empire that has consistently given United the edge in tackling all challengers, no matter how much money they invest in trying to conquer Fergie's Kingdom.
There is also a big difference between the strength and depth of the current United squad assembled by The Boss compared to the ageing team in need of re-building handed over to Wilf McGuinness by Busby in May 1969. Even with George Best, Denis Law and Bobby Charlton all still at Old Trafford, the squad that narrowly failed to retain the European Cup in 1969 was wafer-thin at a time when the club did not have the resources or the financial muscle that exists today.
Much will depend on whether Fergie's successor is an established manager with the stature and aura of Real Madrid's Jose Mourinho, who the media have already told us is heading back to Chelsea, or an upcoming long-term leader with the potential to build a new era at Old Trafford.
Personally, I would like to see a former United legend like Ole Gunnar Solskaer, who understands how Old Trafford and Carrington ticks, to be moulded into the role for the long haul.  Equally the highly rated David Moyes, once previously shortlisted as Fergie's No.2 before he left Preston for Everton, has the pedigree and the potential to faithfully follow in Fergie's footsteps.
But I also think there is an essential short-term role for a top coach with the high profile and experience of competing at the highest level to keep the ship steady while the apprentice is prepared for the top job.
Either way, there is a key role for Sir Alex to sit in the background and oversee the transition of power to the next generation because there is so much more to managing Manchester United than handing over the responsibility for coaching and team selection.
That is why, should the rumours turn out to be true that age has finally caught up with Sir Alex and the news that he faces a pre-season hip replacement will certainly restrict his involvement come August, I expect we will not be seeing The Boss walk away from his Empire – even if he does hand over the responsibility for managing the first team.
Lionel Messi has been voted FIFA's world player of the year for the past four season. But there is no doubt in my mind that Cristiano Ronaldo is even more valuable to Real Madrid than the little Argentinian is to Barcelona. How Manchester United deal with their former idol will determine the outcome of Tuesday night's Champions League decider at Old Trafford.
On the evidence of the first match in the Bernabeu, there is one man who stands head and shoulders above the rest of his team. And that tells you how good he is, because Real Madrid are one of the strongest sides on the planet.
The truth is that Ronaldo is an even better player now than he was when he left Manchester shortly after being recognised as the best player in the world when he received his one and only Ballon d'Or to date.
It is baffling that the Madrid fans have not always shown Portugal's finest the love and respect he deserves, despite averaging more than a goal-a-game since he signed in 2009 for £80m. United fans would take him back in an instant and he is still adored in Manchester which makes his return to Old Trafford the most eagerly awaited football match at the Theatre of Dreams for many years.
Robin van Persie is the new talisman in Sir Alex Ferguson's current squad and at times this season the inspirational summer signing from Arsenal has been out of this world. Many have billed this tie as a head-to-head between CR7 and RvP. There is every chance the Dutchman will deliver the magic that ends Jose Mourinho's dream of making Madrid champions of Europe at Wembley in May. But there is a big difference in my mind between the pivotal roles of these opposing superstars.
Ronaldo is the one player in Madrid's star studded team who could genuinely rip United to pieces almost single-handedly. He is that good and that important to the Spanish hopes of success in the biggest club competition in world football. Stop Ronaldo and United will fancy their chances of reaching the quarter-finals. That is why Mourinho left him out of the first half of  today's La Liga clash with Barcelona.But Real still conquered Barca and Messi for the second time in five days. That tells you all you need to know about the challenge facing United.
Van Persie on the other hand is brilliant and has stepped up another level since he arrived in Manchester in the summer. But the strength of this United side is far greater than one man and it is the unity and dynamics of the team that makes Fergie's side special. Wayne Rooney still has the ability to terrorise opposition. Michael Carrick is playing the best football of his career. Rafael is getting better with every game. While anyone who writes off Ryan Giggs had better beware. Giggsy is destined to make his 1,000 career appearance against Madrid.And wouldn't it be just priceless if the Welsh wizard stole the limelight.
Congratulations to Swansea on becoming the first team from Wales to win a place in the English Premier League. And well done to dignified manager Brendan Rodgers for leading his team to a thrilling 4-2 win over his former club Reading in the Play-Off Final at Wembley. It has been a traumatic year for Rodgers who lost his mother Christina in 2010 and his father Malachy is suffering terminal cancer. It is good to see one of football's genuine nice guys finally enjoy the sweet taste of success. The former Manchester United youth team player was tipped for the top as a manager by Jose Mourinho back in 2004 when he invited Rodgers to join his backroom staff at Chelsea.

Sporting freeviews on VISIONSPORT.TV
CLASSIC GOALS from Manchester United, Chelsea, Arsenal, Manchester City, Liverpool, Tottenham
Tonight's first installment of the Champions League semi-final between Real Madrid and Barcelona is going to be fascinating. And if it's half as fierce as the pre-match mind-games it's going to be another El Classico.
In one corner we have Madrid boss Jose Mourinho insisting: "I am not asking the referee to help my team. If the referee is good everyone will be happy – except Guardiola. He wants them to get it wrong.This is something I have never seen in the world of football."
While the Barca boss hit back with an uncharacteristic foul-mouthed tirade declaring: "In the press room he is the [expletive] chief. He is the [expletive] man. I try not to play the game off the pitch." Added Pep Guardiola: "He's much better than me at it. I represent an institution that believes this is not the best way to do things."
On the pitch it's Lionel Messi v Cristiano Ronaldo. Can't wait for the kick-off at the Bernabeu.
Sporting freeviews on VISIONSPORT.TV
CLASSIC GOALS from Manchester United, Chelsea, Arsenal, Manchester City, Liverpool, Tottenham
Jose Mourinho's declaration that he will return to manage in the Premier League one day guarantees the self-appointed "special one" will be linked with every top job until he is "back home".
The big question is 'Where will Mourinho end up?' The truth is you can make a compelling case for the current Real Madrid boss to take the helm at any of the EPL's Big Six.  But my belief is that the Portuguese maestro will wait for the top job, and the chance to succeed his good friend Sir Alex Ferguson – for the next couple of years at least.
There is no guarantee Mourinho will even get the job. There is a question mark over whether or not he can deliver the swashbuckling football United fans and their history demand. There is no sign of Sir Alex being ready to step aside as he closes in on the possibility of his greatest ever season in his 70th year.
Yet there is an aura and intoxicating self-belief about Mourinho that makes him absolutely perfect for United. And the very doubt about whether or not he could deliver at the world's biggest and most famous club is precisely why the man at Madrid has his eyes on Old Trafford.
I'm not convinced Mourinho will get the chance to prove himself  any time soon. Fergie has the hunger and desire to go on indefinitely. And how can anyone follow the most successful football manager in the history of the game? But I can't think of anyone better equipped to take on the hardest job in football.
When Roman Abramovich forced Mourinho out of Chelsea, he made one of the biggest mistakes of his life. And despite his affection for his time at Stamford Bridge, the devil in Mourinho would give him immense satisfaction to come back to the Premier League and rub the Russian's nose in the billionaire's miserable failure to understand that some things money just can't buy.
With Carlo Ancelotti joining the long list of Chelsea managers failing to win the Champions League, the Italian is vulnerable despite winning the Double last year, because this season will end trophy-less.  As I predicted on transfer deadline day – if Chelsea fail to finish in the top four – Ancelotti will pay the price for the crazy 50 million pound signing of Fernando Torres. He may already be a dead man walking.
Either way do not expect Mourinho to rush back to Chelsea. He has already strongly rejected suggestions he will replace Roberto Mancini at Eastlands, whether or not Manchester City fail to end their 35 year wait for a trophy and miss out on a Champions League place.
Tottenham will undoubtedly make another move for Mourinho – who has previously turned them down on at least one occasion – when Harry Redknapp becomes the next England manager.
He will also be top of the list at Liverpooland Arsenal, should Kenny Dalglish step down or Arsene Wenger finally run out of time.  Arsenal's last trophy was the 2005 FA Cup and Liverpool have never won the Premier League.
Unless Fergie delivers another Treble next month and decides to bow out in style – and even then I think he will want to carry on – I expect Mourinho to bide his time and remain in Madrid for another season at least.
In the meantime, what are the odds now on my prophecy coming true and Fergie having to conquer Mourinho's Madrid at Wembley to win the Champions League?
Sporting freeviews at VISIONSPORT.TV