Archive for the 'Ryan Giggs' tag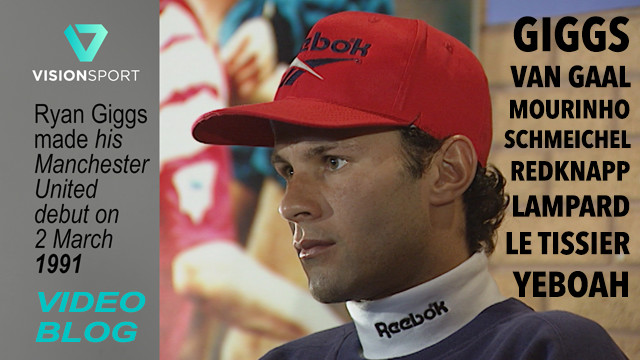 Quite frankly, the possibility of Chelsea failing to sign John Terry up for one more season at least, in my opinion, is more staggering than sacking Jose Mourinho. Loyalty is only ever one big pay cheque away from being discarded by the majority of professional footballers these days. But love him or hate him, JT has been a colossal leader down at the Bridge.
The Blues are again revealing shades of the embarrassing lack of respect they showed another of their heroes a couple of seasons ago when Frank Lampard was discarded before his sell by date. Calling time on club heroes is never easy and the great managers have always known when to move their legends out of the spotlight.
But surely clubs that make millions in TV money and the globalisation of their brand, thanks to long-serving players like Terry and Lampard, owe them the benefit of the doubt in the twilight of their careers. Not least because their experience and influence is priceless when you are building a new team.
The truth is that the financial men, who control the purse strings, are often just as fickle as the fans, who give players abuse because their knowledge of the game is limited to ill-informed pub banter and failure to recognise talent when it is staring  them in the face.
One of the most popular clips in my company's vast football archive was filmed 23 years ago at a Fans Football Forum hosted by West Ham United, when Harry Redknapp was given abuse by one outspoken regular at Upton Park. The old Iron insisted Lampard junior was wrongly being selected ahead of Scott Canham, a player who be long forgotten were it not for his starring role in our famous YouTube clip.
There are some players who demand respect from their clubs and fans because their loyalty and outstanding service is unquestioned. Take Ryan Giggs for example who has served Manchester United as man and boy for nearly a quarter of a century. There was never any danger of  Manchester United abandoning Giggs at the end of his playing career. Not while Sir Alex Ferguson was in charge.
Consequently, Giggsy played until he was 40 and his subsequent stints as caretaker boss and assistant manager has seen him chalk up a quarter of a century at Old Trafford. On 2nd March it will be the 25th anniversary of his United debut back in 1991.
While certain sections of the media maliciously suggest there's no love lost between the manager and his assistant, the truth is Louis Van Gaal has shown great respect to Giggs. LVG has repeatedly said he's preparing Giggs for the top job. And that brings me to the hottest topic of all for the biggest club in the world.
Who will be manager at Old Trafford next season?
Personally, I find it hard to understand why Giggs is not being taken more seriously as a coach who could take the reigns at Old Trafford. With the world's media heralding Pep Guardiola as the messiah who will arrive at Manchester City in the summer to create a new dynasty to emulate the one he started at Barcelona, it's worth remembering that he was a gamble when he was originally given his big chance.
Guardiola was the manager I desperately wanted to see succeed Van Gaal at United when the time was right. But that of course will never happen now that he's shown his colours and opted for the Etihad. Meantime, the media abuse being served up for Van Gaal is nothing short of scandalous.
We do not have to be rocket scientists to know that for a long spell this season United's football was quite simply boring.  Paul Scholes has said it. Rio Ferdinand has said it. Michael Owen has said it. Just about every pundit on television has said it. But that does not give the media a licence to make up stories because they think they know the solution. And then lambast their target when he refuses to dignify their agenda by playing ball.
Jose Mourinho was prematurely driven out of his second spell at Chelsea when the media spotlight on his mistakes burnt so brightly that Roman Abramovich pressed the panic button. Now those same media sages have basicaly decided "Mourinho is the only man who can save United from oblivion."
The problem is the media do not really care what the truth is and there are too many who peddle fiction not journalism, in the pursuit of headlines to sell newspapers and hook an audience on radio, television and the web.
Mourinho stories premature
The media mafia decided months ago that Mourinho is destined for Old Trafford. And I'm not saying that won't happen, or that LVG will never get the sack. But the story and the season is still unfolding and it should be allowed to do so without the media having an undue influence on the outcome.
It is crystal clear that the mass media have overstepped the mark more than once by running premature stories about Mourinho and Manchester United.  Equally, it should be obvious that newspapers, radio and TV are all about ratings and profit. And it should also be recognised that far too often,  the pressure the media exert does get managers the sack – because the headlines do mobilise public pressure. That in turn makes more headlines. And that's why most clubs end up stuck in a never ending merrygoround.
My view is don't be surprised if Louis Van Gaal does see out the full three years of his contract. Equally, if United fail to finish in the Top 4 and don't win a Trophy either, the chances are the media and Jose Mourinho will finally get their wish.
Personally I'd like to see my Ryan Giggs get the top job at United when LVG does move on. Something I never imagined 23 years ago when I walked on the hallowed turf with Giggsy after he signed his first boot deal with Reebok.
On the day that Ryan Giggs hits 40 the world of sport has rightly been paying  homage to one of the greatest footballers the world has ever seen. The Manchester United superstar's remarkable longevity is not unique. He is the fourth outfield player – and the seventh in total – to grace the Premier League at 40. But none can match the extraordinary level of sustained success achieved by the Welsh wizard.
Just two days before reaching his incredible milestone, the most decorated footballer in English soccer turned in yet another remarkable 90 minute display in United's outstanding 5-0 Champions League demolition of  Bayer Leverkusen. It was a midfield masterclass from arguably the greatest ever player in the history of the club to demonstrate that he is still hungry for more success.
The magnificent seven who have graced the Premier League into their fabulous 40s are  Kevin ­Phillips, Teddy Sheringham, Gordon Strachan, Brad Friedel, Mark Schwarzer, Mike Pollitt and Giggs, whose appearance in Germany was his 953rd for United. Even more remarkable is that Giggs has done it for one club, scoring 168 goals along the way.
Almost 23 years after he first pulled on a United shirt as a raw 17-year-old, he still plays with the verve, vigour and guile of a man at least 10 years younger.
It has been an historic month for famous forty year old sporting legends, with arguably the greatest cricketer in history Sachin Tendulkar crowning his majestic career with a spectacular flourish in his final Test Match for India against the West Indies in Mumbai.
An estimated television audience of over a billion people watched Tendulkar crown his 200th Test Match with a dazzling 74 that fell short of yet another century by the only man to score 100 international 100s, the feat he achieved when he scored his final ton against Bangladesh in March 2012.
Like Giggs, Tendulkar can proudly declare that he was still hitting extraordinary levels of achievement at the end of his fourth decade in his chosen sport. And there is at least one other parallel between these giants of the sporting world. Both are true  legends because they are admired by fans of their rivals as much as the supporters of the teams they have graced for so long.
Such is the universal love for Tendulkar that in New Delhi the Pakistan Taliban commander, in a video message widely circulated on social networking site Facebook, has warned the Pakistan media to stop paying tribute to the Indian cricket legend.
"We have been monitoring Pakistani media, including news channels and newspapers, for the past three weeks and got to know how was Pakistani media praising Indian cricketer during his farewell. It was unfortunate to see Pakistani media went to great extent to pay tribute to Indian cricketer by running video clips on TV channels and writing huge articles in his praise. On the other hand, it was sad to know same Pakistani media badly criticised Pakistani cricket team as well as its captain Misbah-ul-Haq. We condemn this move of Pakistani media and expect it will not repeat the same in future," said the commander in the video.
"Shame for Pakistani media that spoke highly of Indian cricketer Sachin Tendulkar. No doubt, he has been a great cricketer, but, he`s Indian after all, so stop promoting him," warned the Taliban leader.
To my knowledge there has been no equivalent plea from the big chiefs at United's rivals Manchester City or from any other quarter tired of the adoration for Giggs. Watching the old master turn back the years with his latest contribution for Manchester United  in Germany on Wednesday night, it was music to my ears to hear a life-long Arsenal fan pay tribute to the memory of Giggs' wonder goal in the 1999 FA Cup semi-final replay that shot down the Gunners. And that underlines my point.
True sports fans appreciate greatness, whoever they perform their magic for. It is that respect and appreciation that unites us all. In Giggs and Tendulkar we have been privileged to witness two of the greatest sportsmen of them all.  And that is something beautiful that no tribal jealousy can deprive us of.
The difference is that Giggs is a freak of nature who still has more to give and where it will end is almost impossible to predict.
There has been no shortage of  'experts' in the media – not to mention rival fans envious of the Theatre of Dreams – who have spent much of the past two decades predicting the decline of Manchester United. The sudden retirement of the greatest manager in the history of British football and the subsequent appointment of David Moyes as Sir Alex Ferguson's successor gave the prophets of doom new hope.
With the new manager overseeing the Red Devils' worst start to a League season since the Premiership was born in 1992, the vultures eagerly licked their lips. This United team is "too old", Moyes "is out of his depth" and talisman "Wayne Rooney wants to leave Old Trafford" were all the media fuelled chit chat that was the talk of  pubs and clubs around Britain and Radio Phone-Ins that feed off the soap opera that surround the beautiful game.
The chatter so convincing for some observers that the majority of non-Manchester United fans – and even a large percentage of the glory hunters who have never even been to Old Trafford – were starting to talk about the decline of the Empire as if it was a fait accompli.
But the delicious reality for United's faithful worldwide army of followers is that the doom-mongers have once again got it all hopelessly wrong.
The honest truth is that Moyes has skilfully overcome a difficult start to what  most people have taken for granted is the impossible job of following in the footseps of Sir Alex.
From the start Moyes has told anyone who would listen that Rooney was staying at Old Trafford and was looking fitter and in better shape than he done for years. With seven goals already for club and country this season Wazza is back to form approaching his best and in the countdown to next summer's World Cup in Brazil he looks like a player rejuvenated and hungry for a new era of success.
As Ferguson's "Chosen One" only a fool would write off the former Everton manager after six League matches. While the Reds may currently lie six points behind early pace-setters Arsenal, the gap behind neighbours Manchester City and Tottenham Hotspur is just one win and pre-season favourites Chelsea are only four points ahead of Moyes men. There is still a long way to go and the sensational full debut of 18-year old Adnan Januzaj with a matchwinning double at Sunderland before the international break illustrates the real strength in depth of a squad that has been built for longevity.
Yes of course there are a number of experienced, older heads at the club in Rio Ferdinand, Nemanja Vidic, Patrice Evra, Michael Carrick and the unbelievable Ryan Giggs who hits 40 next month. But the truth is that United have an outstanding nucleus of young stars.
There have been youth players making the grade at Old Trafford in every season since the Busby Babes made United great. And the current blend of home grown talent and imported youngsters is no exception.
To suggest that United  are a team in decline because the players are too old is the biggest misrepresentation of the truth by that unrelenting gang of media hatchet men, self-interested critics and so-called experts.
Moyes could easily send out a formidable United team where the veteran of the team is Wayne Rooney at the ripe old age of 27 and the average age is just 23. And I am not talking about fringe players, for example;
David de Gea – 22
Rafael da Silva – 23
Phil Jones – 21
Jonny Evans – 25
Chris Smalling – 23
Adnan Januzaj – 18
Tom Cleverley – 24
Luis Nani – 26
Danny Welbeck – 22
Javier Hernandez – 25
Wayne Rooney – 27
The following subs have an average age of 22:
Ben Amos – 23
Marouane Fallaini – 25
Wilfried Zaha – 20
Nick Powell – 19 (on loan at Wigan)
Jesse Lingard – 20 (on loan at Birmingham)
Michael Keane – 20
Will Keane – 20
Anderson – 25
Shinji Kagawa – 24
Fabio da Silva – 22

As for the old ones how many clubs in the Premier League would turn down the following, even if they do have an average age of  32 including the 39-year-old Giggs:
Robin van Persie – 30
Michael Carrick – 32
Ryan Giggs – 39
Antonio Valencia – 28
Ashley Young – 28
Patrice Evra – 32
Rio Ferdinand – 34
Nemanja Vidic – 32
Lionel Messi has been voted FIFA's world player of the year for the past four season. But there is no doubt in my mind that Cristiano Ronaldo is even more valuable to Real Madrid than the little Argentinian is to Barcelona. How Manchester United deal with their former idol will determine the outcome of Tuesday night's Champions League decider at Old Trafford.
On the evidence of the first match in the Bernabeu, there is one man who stands head and shoulders above the rest of his team. And that tells you how good he is, because Real Madrid are one of the strongest sides on the planet.
The truth is that Ronaldo is an even better player now than he was when he left Manchester shortly after being recognised as the best player in the world when he received his one and only Ballon d'Or to date.
It is baffling that the Madrid fans have not always shown Portugal's finest the love and respect he deserves, despite averaging more than a goal-a-game since he signed in 2009 for £80m. United fans would take him back in an instant and he is still adored in Manchester which makes his return to Old Trafford the most eagerly awaited football match at the Theatre of Dreams for many years.
Robin van Persie is the new talisman in Sir Alex Ferguson's current squad and at times this season the inspirational summer signing from Arsenal has been out of this world. Many have billed this tie as a head-to-head between CR7 and RvP. There is every chance the Dutchman will deliver the magic that ends Jose Mourinho's dream of making Madrid champions of Europe at Wembley in May. But there is a big difference in my mind between the pivotal roles of these opposing superstars.
Ronaldo is the one player in Madrid's star studded team who could genuinely rip United to pieces almost single-handedly. He is that good and that important to the Spanish hopes of success in the biggest club competition in world football. Stop Ronaldo and United will fancy their chances of reaching the quarter-finals. That is why Mourinho left him out of the first half of  today's La Liga clash with Barcelona.But Real still conquered Barca and Messi for the second time in five days. That tells you all you need to know about the challenge facing United.
Van Persie on the other hand is brilliant and has stepped up another level since he arrived in Manchester in the summer. But the strength of this United side is far greater than one man and it is the unity and dynamics of the team that makes Fergie's side special. Wayne Rooney still has the ability to terrorise opposition. Michael Carrick is playing the best football of his career. Rafael is getting better with every game. While anyone who writes off Ryan Giggs had better beware. Giggsy is destined to make his 1,000 career appearance against Madrid.And wouldn't it be just priceless if the Welsh wizard stole the limelight.
http://www.youtube.com/watch?v=gi9aew3Xw3w
When Mario Balotelli accidentally set his house on fire by letting off a firework in the early hours of Saturday morning the damage was minimal. But 24 hours later the unpredictable Italian striker created the kind of havoc that will earn him cult status among Manchester City fans.
Two opening goals from Balotelli sent City on their way to a crushing 6-1 defeat of Manchester United at Old Trafford that will send shock waves not just around the Premier League, but the whole of Europe. His cheeky gesture after scoring his first was to reveal a t-shirt bearing the slogan "Why Always Me?" that will only add fuel to the adulation that Balotelli cherishes.
Whatever the impact of a red card for Jonny Evans when United trailed 1-nil early in the second half, there was no avoiding the fact that City were the worthy winners on the day. And Roberto Mancini's men have made a powerful statement about their ability to challenge United's supremacy and win their first Premier League title. But let's not carried away by one bad day for United.
The team that crushed Arsenal 8-2 only a few weeks ago when they also demolished Spurs and Chelsea have not suddenly become a bad team overnight. Neither have City – outclassed by Bayern Munich in the Champions League a short while aho – suddenly become world beaters.
It is results like these that makes football the most exciting game in the world,  and the Premier League the most watched competition on the planet.
The big question now is 'How will United respond to this challenge for their title as Champions of England?' Only at the end of the season will we have our answer.
But Sir Alex Ferguson – who conceded his side played "suicidal football" as they chased to get back into the game has already promised "there will be a response to that".
Meanwhile, City boss Roberto Mancini, who admitted "the sending off changed everything" insisted: "We have to continue to improve – we have only played nine games. There is a long way to go"

Sporting freeviews onVISIONSPORT.TV
CLASSIC GOALS from Manchester United, Chelsea, Arsenal, Manchester City, Liverpool, Tottenham
The biggest compliment you can pay Manchester City is that they are picking up good habits from their more famous rivals over at United – and Sergio Aguero's stoppage time winner in the Champions League against Villareal is one of the most precious goals he will score all season.
Instead of settling for the paltry return of two points from their opening three Group matches, City crucially ended the night on four points and with qualification to the knockout stages back in their grasp courtesy of their dramatic 2-1 win. Neither Manchester club was at their best, as United needed second half penalties from Wayne Rooney to see off Otelul Galati in Romania and claim an equally precious 2-0 triumph that puts the Reds in second place behind Benfica in Group C.
But this was only the starter in a week where the main course is reserved for Sunday lunchtime at Old Trafford.
For both clubs there is the feeling that tonight was the lull before the storm as the countdown begins to the most intriguing Manchester derby in years. With City holding a two point advantage, the battle between the Premier League's top two is the most eagerly awaited match of the season so far at a time when the Mancunian rivalry grows more intense with every meeting.
Whatever the outcome, it will tell us a lot about how the season is destined to unfold – and whether or not City have made any progress since being brushed aside 3-2 by United in the pre-season Community Shield at Wembley.
http://youtu.be/XNbHiYRzG2Q
Since ending has career as the best right back of his generation, Gary Neville has established himself as football's undisputed No.1 pundit.
There is no-one in the game who talks more sense than the tough talking ex-England and Manchester United hero who was grew up in the famous Class of 92 that produced David Beckham, Paul Scholes, Ryan Giggs, Nicky Butt and his younger brother Phil.
He has already been a revelation as Sky Sports' most dynamic expert analyst, a million light years better than the excitable Scotsman Andy Gray. And he has also made his mark as a columnist.
Writing in this weekend's Mail on Sunday, Nev the Red put it simply for the fans when he explained why England do not have a prayer of winning Euro 2012 – with or without Wayne Rooney.
"The real issue is that the spine of the team is not good enough," explains Neville, who won 85 England caps, in his assessment of Fabio Capello's chances of winning next summer's tournament.
"When I look at it coldly, a team that has John Terry, Gary Cahill, Scott Parker, Gareth Barry, Darren Bent and Rooney in its central positions is nowhere near good enough to take on the major nations such as Spain.
"I'm not having a go at individuals; there are some very good players among those names.
"Rooney aside, there is hardly any pace, very little invention and hardly any rotation of positions. Compare that with the spine of Spain: Carles Puyol, Gerard Pique, Xabi Alonso, Xavi, David Villa and Fernando Llorente."
England take on Spain in a friendly at Wembley next month with Neville keen to see a number of younger players given a chance.
"Let's be clear, England are not as good as Spain but you can't just accept they're better," said Neville.
"You have to find a way to stop them, to disrupt the rhythm and to hurt them going forward – because England need to believe that, in a one-off, they can beat Spain.
"The rest of Europe is watching and if Spain do what most people think they will do and destroy us, just like France did in February 1999 at Wembley when they were world champions, then England will go into Euro 2012 thinking they have no chance.
"There are younger players – Chris Smalling, Kyle Walker, Phil Jones, Tom Cleverley, Alex Oxlade-Chamberlain and Danny Welbeck – who are mobile, talented and not tainted by previous failures.
"Somehow, Capello has to mould those with the more experienced players into a team to compete with Spain because the team that played on Friday would be well beaten. It's now time for Capello to be brave."
http://youtu.be/UHyPsSbEEfY
For those of us in the UK who can't afford the luxury of a Sky subscription, news that Sir Alex Ferguson has ended his ban on talking to the BBC has got to be good news.
The boss began his boycott of the broadcaster in 2004 following allegations made against his son, Jason, in a TV documentary. A statement said: "Sir Alex and the BBC have put behind them the difficulties which led to Sir Alex feeling unable to appear on BBC programmes."
In his attack on the FA Fergie blasted: 'They treat Man United like s***! United could have up to eight players called up for England duty next week by Fabio Capello and Ferguson is unhappy the organisation do not give his club more respect.
Sporting freeviews onVISIONSPORT.TV
CLASSIC GOALS from Manchester United, Chelsea, Arsenal, Manchester City, Liverpool, Tottenham
When Alan Hansen famously said in 1995 'You'll win nothing with kids' Manchester United made the former Liverpool legend eat his words by going on to win the League and Cup double with a team of youngsters that included David Beckham, Ryan Giggs, Nicky Butt, Paul Scholes and the Neville brother Gary and Phil.
Sixteen years later Sir Alex Ferguson is threatening to prove him wrong all over again with another crop of outstanding youngsters that could dominate the Premier League for years to come.
Pundits have always argued that United could never again emulate the Boys of 92 who won the FA Youth Cup and laid the foundations for Fergie's incredible dynasty that is now in its 25th year. But just when the noisy neighbours across the City are threatening to turn wealth into trophies and challenge United's supremacy, along comes another crop of kids with all the right credentials.
United's starting X1 in last night's 3-0 thumping of Tottenham was the second youngest side the Red Devils have fielded in the Premier League, with an average age of only 23 years and one month. Only skipper Patrice Evra was over 30 – and the rest were younger than Ashley Young, 26, and Wayne Rooney who is still only 25.
There has been a proud tradition of giving youth its chance at Old Trafford ever since the Busby Babes back in the 50s. And Fergie, obsessed with tradition, will take great pleasure from last night's spectacular coming of age of Danny Welbeck (aged 20), Tom Cleverley (22), Chris Smalling (21), Phil Jones (19) and a clean sheet for David de Gea (20).
Six of United's starting line-up were English last night and that can only be good news for the national team too. Meanwhile, it is going to be fascinating to see the kids growing up at The Theatre of Dreams.
How fitting that Paul Scholes – the outstanding English footballer of his generation – will be honoured by the return of Eric the King to Old Trafford.
Eric Cantona will coach the legendary New York Cosmos who take on Manchester United on Friday 5 August in the testimonial for the incomparable Scholes.
Cantona quit United in 1997 after winning four titles and two domestic doubles in his five seasons at the club.
"I am looking forward to returning to Old Trafford in my new role with New York Cosmos," said Cantona.
"I wish to congratulate Paul for such an incredible career at Manchester United."
Scholes, who announced his retirement in the wake of United's Champions League final defeat by Barcelona, said: "I have spent my whole footballing life at Manchester United, so this will be an emotional farewell.
"I hope the fans enjoy the night, especially seeing the boss and Eric battling it out in front of the dugouts."
Sporting freeviews on VISIONSPORT.TV